Voices of the Elysian Fields
Dr. Jonathan Gray is content to serve as Chief Deputy Coroner of Orleans Parish. Then, Dr. Cletus Robillard "Robby" O'Malley, his friend and mentor for over thirty years, dies unexpectedly of an apparent stroke. Thrust into the limelight as Chief Medical Examiner for New Orleans, which has earned the dubious honor of being, per capita, the "Murder Capital of the United States," Jonathan must step into the mantle of leadership. Almost immediately, a murder-suicide by the elderly parents of a well-respected appellate court judge and the disappearance of a young immigrant woman force Jonathan to face political corruption at the highest levels, as well as long-standing personal demons. It's a sink-or-swim scenario, that ultimately puts Jonathan, his family, and colleagues at risk.
Still a work-in-progress, I continue to hone the narrative, which searching for an agent or publisher to help navigate Voices of the Elysian Fields on the road to success.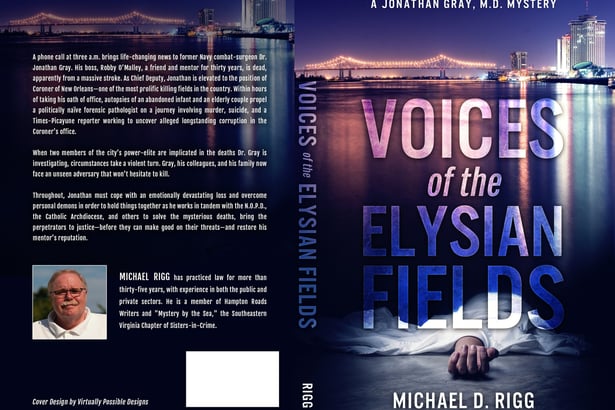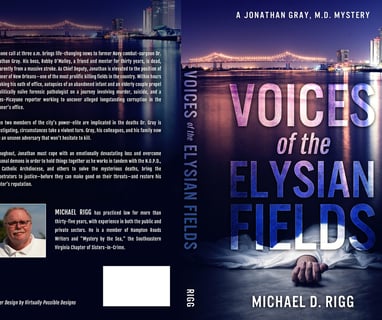 Working Draft Book Cover - Voices of the Elysian Fields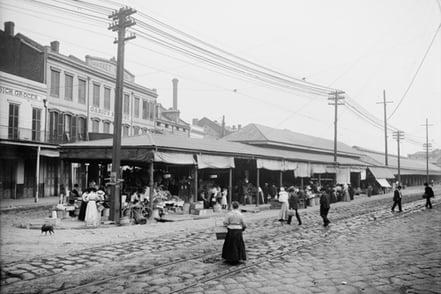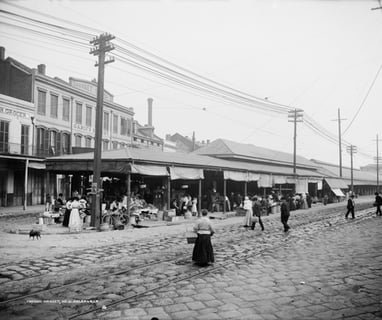 Ghosts of the French Market
When down-on-his-luck Private Investigator Solomon Peters finds an 81/2 x 11 envelope that was shoved under the door of his French Quarter office, it leads him to what should be an easy job and a lucrative fee. All Peters has to do is deliver a letter on behalf of Robert Poirier, a ninety-five year-old man living out his last days in a nursing home the Carrolton section of the city. Peters soon learns that nothing is as easy as it seems. He finds himself in a seemingly never-ending cycle of darkness and fate.
Despite cutting the narrative to the bare bones, Ghosts of the French Market came out at nearly 9,000 words, much too long for most magazines and anthologies. So, I decided to go for broke and flesh out the manuscript with more description and dialogue. Now at about 10,500 words, I'm working to publish Ghosts of the French Market as a novelette in e-book format on Amazon.com.